The option you choose will guide the plan you develop. The biggest part of the process is planning ahead to ensure there is time for you to understand the value of your business and take steps to increase the value, if needed, before your exit.
This plan is your roadmap and should be started at least five years before your projected exit date. Getting a written plan in place, even if you adjust along the way, will give you the best possible outcome.
Below is a sample 7-year timeline showing the steps in the exit process. This timeline can be adjusted based on your schedule. The earlier you start, the more successful your transition will be.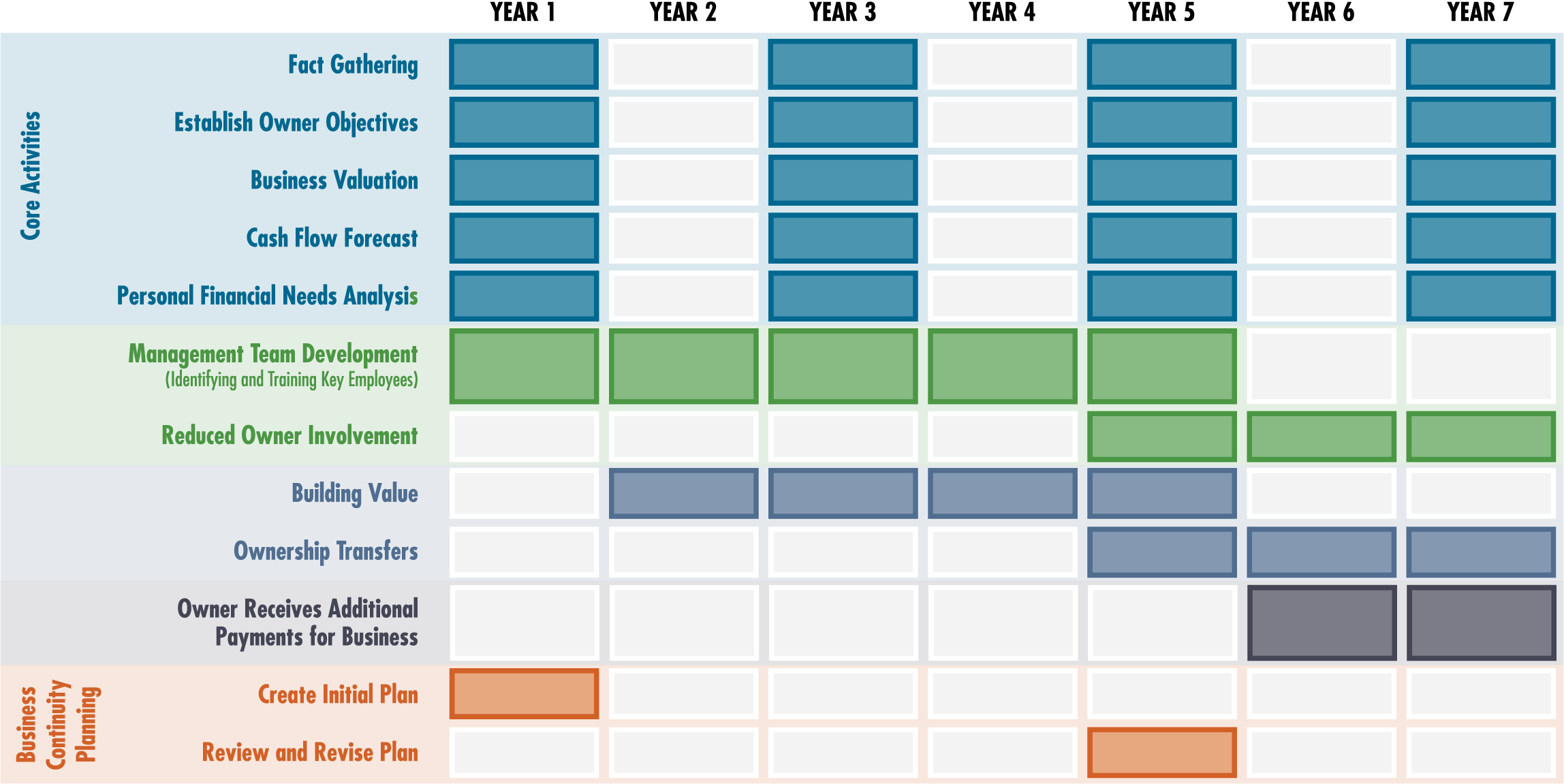 Why You Should NOT Write Your Own Business Succession Plan?
The most effective way to create a plan is to gather a team of advisors who understand your business.
The plan needs to include a financial analysis, company valuation, due diligence review, tax planning strategies, and your estate plan development. This is not the time to go it alone. You will benefit from working with a team that has specialized training and experience in the process.